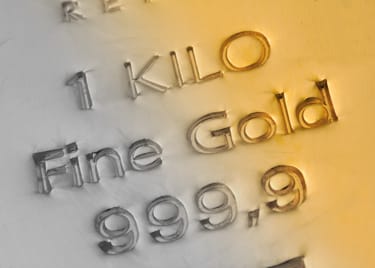 Lower Risk
Every gold or silver loan is fully protected by the Gold Trust.
We aim to ensure that you will never lose a penny against any loan you make against gold.
Loans are designated as Gold Loans or Non-Gold Loans prior to committing funds, and all lenders of Gold Loans become automatic beneficiaries of the Gold Trust.
The Gold Trust is purely for the benefit of investor in gold and silver loans, with the objective of ensuring that no lenders lose money due to a fall in gold prices.
The trust is able to achieve this by purchasing derivative contracts which pay off in the event that gold prices fall by more than 10% to 15%. The Trust purchases simple exchange traded gold put options on each and every gold loan.
The premium for the derivative contracts are paid for by Unbolted from the fees it receives from the borrower.
In the unlikely event that there is a shortfall of funds in the Gold Trust, Unbolted will aim to make up for the shortfall from its own funds, so that lenders do not suffer any losses. However, this is not a guarantee.
The Trust always purchases put options to cover the downside risks from any reduction in gold prices. Unbolted is focused on the business of arranging loans and does not speculate on gold prices.