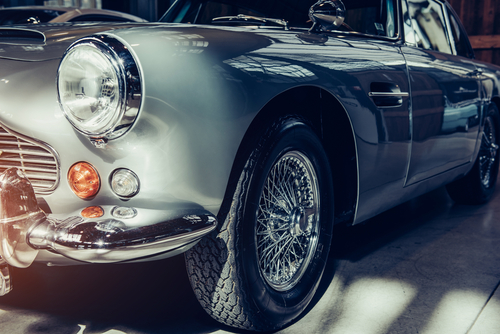 Classic cars have their charm and value. However, they may not be your everyday run-around, or even used for whole seasons when the weather isn't appropriate. In a situation where you need urgent cash, pawning your classic car is a easy option rather than selling it. The reason is obvious- classic cars not only have a great deal of value but are also rare and can go up in value. A lot of
people believe that they can pawn only a new car, which is not the case. Even more recent classics from the 80s and 90s can help you get a decent amount, provided you take the help of a reliable pawnbroker. This brief guide will provide all the information that you need to pawn your classic car. Read on.

Why Opt for Pawn Loans?
Traditional bank loans are still very common. However, if you have an irregular income, even if you run a successful enterprise, the chances of getting a bank loan aren't all that strong. This is where pawn loans can come to your rescue. If you have a classic car,
it's more beneficial to pawn it rather than selling.

 The application and approval process is quick and hassle-free
 There is no credit risk as the pawnbrokers have your luxury car as your asset
 Pawning a classic car is less expensive as compared to selling it

As these loans are flexible, you can easily repay the pawn loan in advance without paying extra
interest.

Which Cars Qualify as Classic Cars?
Before applying for a pawn loan, you need to understand whether your car classifies as a classic or high end car.

Age: The first feature that you need to check is the age of your vehicle. A classic car is typically more
than 20 years old. In short, any car that is not available in the showroom at present for display is
known as a classic car.
Type: The car needs to be a good make, or well know brand
Design: Classic cars have a very distinguished, recognizable and special design. These cars are also
recognized by their superior workmanship and high standards of engineering. Some models of the same maker will be worth much more than others.
Usage: Classic cars are most valuable when they have a low mileage, or are used gently and rarely.
Rarity: A model which had a limited run is likely to be worth more than a more popular or common model.

How to Pawn your Classic Car?
Pawning a car is a little more complicated than any other luxury asset. Here's a detailed process of pawning classic cars.
Appraisal Process
The process of pawning your classic car is quite different from pawning any other valuable asset. So,
if you are pawning a classic car, a reliable pawnbroker will consider several factors such as:

 Year of manufacturing
 Make and model
 Overall condition
 Registration

The pawnbrokers will also take the help of some renowned auction houses to find out more aboutthe classic car that you want to pawn. The final loan offer is made only after evaluating the complete details of the vehicle.

Finding the Car Title

To pawn your classic car, it is necessary to find the car title. The car title will prove that you own the vehicle. A pawnbroker will not pawn your vehicle if it is owned by somebody else.
Send the Pictures of your Vehicle
Some of the reliable pawnbrokers such as Unbolted can offer you a loan online. All you need to do is upload the pictures of the car, its description and any other supporting documentation that is available. You can expect to get the loan offer within a day.
Vehicle Storage
Take the vehicle to the registered office of the pawnbroker. Make sure you take all the essential documents such as ID and registration papers. Pawnbrokers are extra careful with the safety of your assets, so you don't need to worry about any kind of damage to your car.
Additional Advantages of Pawning your Luxury Car
Pawning a luxury car or any other valuable asset has a lot of benefits. Some of the benefits of pawn
loans are:
 No credit check. So even if you don't have a healthy credit score, getting a pawn loan is not difficult as you are depositing your asset with the pawnbroker as collateral.
 The pawn loans are available at comparatively affordable interest rates as compared to other lending platforms.
 There may be chances that you may not have a sufficient amount of money to repay the loan. Even in such a scenario, your credit score will not be affected.
Get the Best Deal with Unbolted
If you are planning to apply for a car pawn loan, get in touch with Unbolted. However, make sure
that you do your homework about the car title and all the other necessary details mentioned above
to get the loan in a hassle-free way. If you want to find out about the process of getting a pawn loan
or any other information, click here.