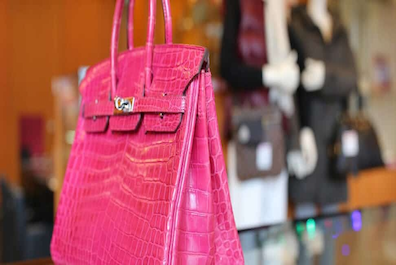 Over the past two years lifestyles have changed, uncertainty has become the norm and now with the cost of living crisis upon us there can be moments where we end up worrying about how to fund the months ahead. However, there can be a saving grace in your wardrobe in the form of designer handbags that you may no longer use or could have been an unwanted gift.

Here at Unbolted, an online pawn shop, we are able to help you raise cash fast by taking out a pawnbrokers loan against your handbag. We offer loans for brand-name handbags such as Chanel, Hermes, and Louis Vuitton, among others. The advantage with pawning your handbag is it is a short term option versus the more traditional options such as having to sell your bag.

Like with our other pawn loans, all items are evaluated by our in house experts and additional value-adding factors can be taken into consideration when determining loan amounts. Having a handbag that is in excellent condition with the original receipt and packaging can add significant value to the item and the overall loan amount Unbolted can offer.

Whatever your reason for pawning your collectable handbag as collateral for a short-term loan, we are ready to offer a loan for your luxury handbag. Please get in touch to find out more - a smart move when holding a valuable increasing asset in an uncertain world.