Most Common Items you can Pawn for Urgent Funds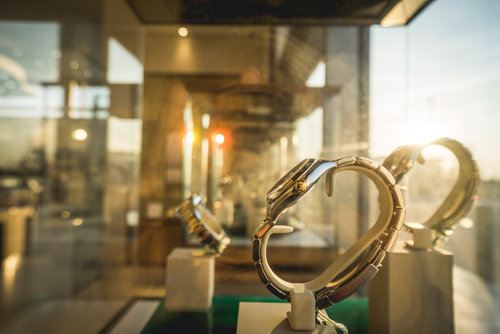 Pawnshops are an easy way to get short-term loans to meet your urgent financial needs. All you need to do is offer a valuable item as collateral and the pawnbroker will lend you money after valuing the asset. However, before you decide to get a pawn loan, it is necessary to know that all high value items do not fetch you the same amount. Knowing which items are the easiest to unlock funds against will help you get a decent loan amount, so you can strategize and pawn the right item. So, in this blog, we discuss some of the
most in-demand things you can pawn. Read on.

Precious Metals
When it comes to high vaule collateral, precious metals top the list. Precious metals such as gold and silver are easy to pawn. The reason is the value of precious metals may fluctuate, but they have a core value which can be easily converted into cash. These advantages make precious metals attractive collaterals and help you fetch you a decent amount.

Diamond and Gems
The next item on the list of pawnbrokers is diamond and gems. Diamonds are loved by everyone and pawn shops are no different. Diamonds are one of the most common items that are accepted by pawnbrokers mainly because they are rare and high in demand. As there is no mass production of diamonds, and a strong secondary market which can value diamonds easily by their quality, pawnbrokers don't need to worry about the value of diamonds being incorrect, making them an ideal collateral.

Watches
High-quality watches from luxury brands such as Rolex, Audemars Piguet, and Patek Phillipe can easily fetch you an attractive pawn loan. Authenticity and brand are some of the key factors that a pawnbroker considers when accepting a pawn loan. However, to get a pawn loan against a watch, you will need to prove authenticity by providing the original paperwork.

Musical Instruments
Guitars, bass guitars, pianos, brass and high quality violins can also help you fetch a decent amount of pawn loan. The amount you can borrow depends on the brand, model and condition of your musical instrument. As long as the asset has an open market value, you can easily get a loan by pawning the musical instrument.

Designer Handbags
Designer handbags from luxury brands such as Hermes, Louis Vitton, and Chanel are also an ideal item to pawn. However, make sure that you have the box of the bag that it came in, original tags as well as the certificates for reference. These items not only help with the authentication and identification process but also increase the value of your handbag.
Collectable Coins
Rare coins can help you fetch an attractive loan from a pawnbroker. Similar to precious metals, pawnbrokers can easily identify the value of rare coins by checking the scrap metal value. The pawnbrokers check the rarity, demand and grade of the coin before finalising the loan amount. Similar to gems, a certificate of authenticity will also help in increasing the value of the coin.
Last Few Words
Those were some of the valuable assets that are in high demand among pawnbrokers. Renowned pawnbrokers such as Unbolted have an easy application process so that you can get a loan from the comfort of your home or office. Call us to find out more about the different assets we accept and more details on the loan process.