Borrow against Classic Cars
Take a short-term loan against your classic, prestige, or vintage car.
Classic cars are works of art. They are reminders of an age where designs were first sketched out with a pencil and paper and captured an almost impossible vision of what a machine could be. They were inspirational if not transformational. They were not encumbered by regulations and restrictions but were of an earlier time where the automobile itself was a wonder. They are a distant relation of the soulless cars of today where automation and fuel efficiency drive design. With a classic car, the engine remains an untamed beast, a mechanical wonder that is exposed to the naked eye not sealed in a unit hidden from view and only accessible through a computer. At Unbolted, we understand what your classic car means to you and that is why we work closely with hands-on enthusiasts and specialists valuers.
Important information for determining value
Ownership history: How long have you owned the vehicle and what do you know about its prior history? Is there an interesting and verifiable provenance associated with your car? Perhaps a celebrity was a prior owner?
Condition: How would an objective viewer assess the condition? Are there any marks or damage?
Restoration: Has there been any restoration work? If so, when and by whom?
Maintenance: Do you have the service history?
Registration: The V5C document will be held by Unbolted along with the car for the duration of the loan.
Ready to apply? It's fast and simple.
For an instant loan against your classic car just complete a quick online application. There you can upload photos, a description and any other supporting documentation. We'll make an initial assessment and indicative loan offer within hours.
Ready to get started?
Submit an application today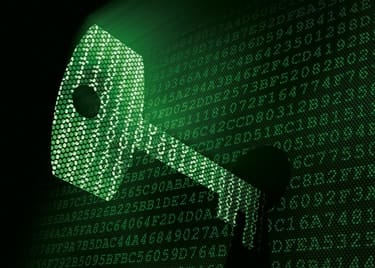 Valuing Your Classic Car
We understand what your classic car means to you - emotionally and financially. Whether it is the only car of its model left or one of many, we will ensure a fair and transparent process of valuation takes place.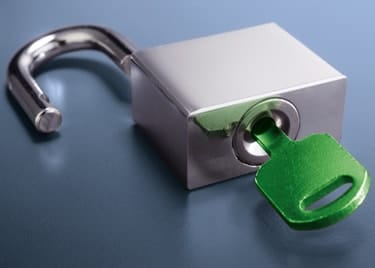 Specialists in Classic Cars
Our partner, H&H was founded by Simon Hope and Mark Hamilton in 1993 as a specialist auction house dedicated solely to the sale of collectors' motorcars and motorcycles. Today, the company can boast a continuous trading history which exceeds that of any UK rival.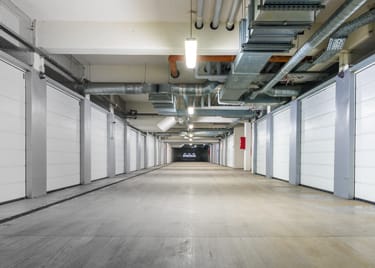 Storage and Shipping of your Classic Car
We understand the importance of proper care and protection of your classic car in transit and in storage. We can arrange for bespoke levels of car storage to match your existing arrangements. We use specialists in classic and luxury car transportation to guarantee that your vehicle will arrive at its destination on time and in the condition that it was collected in.
Our Guarantee
The lowest borrowing costs in UK
We believe that you cannot find a better offer but if you do we will beat it.
Fair and transparent terms
Unbolted never deducts fees upfront - so you receive the full loan amount.
You retain repayment flexibility - we don't impose early-repayment penalties.
If you find you can't pay back your loan we will sell your item - and we will return any surplus from that sale to you.
APR and Loan Terms
Minimum APR: 18.8%. Maximum APR: 63.1%.
All loans are for a fixed term of 6 months. You can repay early at any time without penalty.
Representative Example: Total credit: £4000. Set-up fees: £120. Loan term of 6 months. Annual Interest rate: 37.2% (fixed). Interest for 6 months: £766.32. Amount repayable in one installment: £4,886.32. Representative APR: 49.2%.
Risk Warning: If the loan is not repaid, the assets may be sold.
What our customers say
I've got to say what a fabulous service; it's the first time I've gone to a pawnbroker because I was always apprehensive of the unwarranted stigma attached to getting money on an asset. I had urgent legal bills for a barrister to issue an injunction and your service delivery was excellent - if only I knew it was that painless and friendly.
Richmond, London
I came across unbolted at a very difficult financial time, instead of selling my items I could borrow against them. I wish I knew about Unbolted before. Very friendly staff and prompt payment. Every single question answered promptly too. Will definitely recommend and use again.
Sidmouth, Devon
Excellent rates. Excellent service. Simply the best relative to all other credit offerings in the UK market. Well done!
Crystal Palace, London
Helped when I needed it. Had some jewellery which I secured with them. The whole process was easy and painless. Great service, great communication throughout and would use again. Had a trouble free experience.... first time I have used it but probably not the last.
Edinburgh, Scotland
I needed a short term, low cost loan and having searched companies online, including those I had used before, decided on Unbolted for a loan against assets. The team at Unbolted were quick, efficient and friendly and I had a hassle free loan faster than ever before. Excellent service, thank you.
NewtonAbbey, Northern Ireland
The valuation was very fair and considerably better than any of the lenders I had approached previously, who seemed only interested in making a ridiculously huge margin and never valued the items anywhere near what they were worth. Thank you so much for helping me at a moment I really needed help.
Hampstead, London
My experience with Unbolted has been very positive, and I have found them to be a very professional set-up all round. I also felt their rates and total offering was by far the most attractive financial option for me, when compared to other similar options available to me at the time.
Kingston, Greater London
Excellent friendly service. I was able to contact an individual straight away on the phone and they would always get back to me promptly if I left a message. The online form was simple,clear and easy to use,making the whole process stress free.
Marlow, Buckinghamshire
A professional and discreet means of lending, with courteous and trustworthy service throughout. I can thoroughly recommend Unbolted.
Lyme Regis, Dorset
Extremely happy with the services provided by Unbolted. Prompt response and monies received . Would highly recommend.
Joppa, Edinburgh
The whole process is very straight forward and you are guided as you go along by constant updates. The interest rate is very good and you are told exactly what you will have to pay back. I would recommend this service to any of my friends or family and would definitely use Unbolted again.
Nantwich, Cheshire East
Very satisfied so far, hopefully redeeming will be just as straightforward. Team were always very helpful at all times and I would gladly recommend Unbolted's services, with some of the better interest rates around I think.
Normansland, Exeter
I would just like to compliment you all on your professional and indeed very friendly service. It certainly took the chill out of what most people perceive as a difficult situation. Very impressed!
Grove Park, London
Good Service. Smooth and fast so far, very attentive and pleasant.
Lewhisham, London
Excellent customer service. Quick and prompt transaction. Pleasure to do business with.
Sheerness, Kent
An easy and good value loan.Great stuff. Quick and hassle free. Far lower interest than many other options.
Shrewsbury, Shropshire
Borrow directly from peer-to-peer lenders at low interest rates. Rep APR: 49.2%