Borrow against Luxury Watches
Time for a short-term loan? Use your luxury watch today.
In ancient times, the sun was our gauge of time. In the 13th century, mechanical clocks came to prominence. In 1485, Leonardo da Vinci sketched a fusee for a clock. It tooks another 20 years for Peter Henlien to invent what is considered to be the first pocket watch. The rest is history.
Today, watches are as much items of jewellery as they are functional items to tell time. It is a symbol of success.
And for the successful individual, Unbolted has developed the Unbolted Watch loan.
Take advantage of your luxury watch. You can quickly release funds against its value today. No paperwork. No credit checks.
An offer within hours
To get things moving, just upload a picture of your watch using Unbolted's online form. You'll receive a loan offer inside three hours.
Next, send us your watch via our fully insured next-day courier. Or you can drop it off at our location in the City.
If you work in the City and the indicative value of your watch, is greater than £5000, we will arrange to pick up the watch directly from you.
We then disburse your loan and the money's with you within 24 hours of contacting us.
Tell us about your watch
To offer you the maximum possible loan, we will need some details:
Brand: We lend against all luxury brands including Rolex, Breitling, Bulgari, Chopard, Maitres du Temps, Christophe Claret, Franck Muller, IWC, Patek Philippe and Richard Mille amongst others.
Model: Brand model and number - usually found on the back of the watch.
Fitted case: Still have the original box and paperwork? Watches with original cases sell well.
Condition: Scratches to glass or wear to bracelet will affect value. Please also state if your watch has been "later added" - diamonds added to the bezel etc.
Ready to get started?
Submit an application today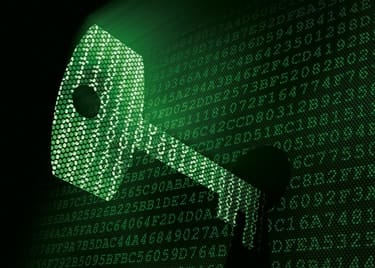 Valuing Your Luxury Watch
We understand the emotional and financial attachment to your watch. It may have been a gift or a personal reward. At Unbolted, we have a streamlined, fair and transparent process to ensure the most accurate determination of the secondary market value.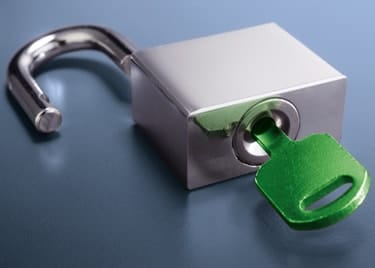 Specialists in Luxury Watches
Our partners Fellows have a dedicated team for Watches. We also work closely with other specialists to determine the most accurate secondary market valuation.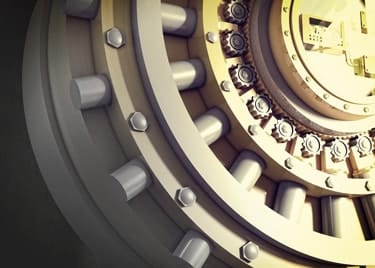 Storage and Shipping of your Watches
Your watch is not just a precision timepiece but it is also jewellery. We ensure the proper care and control of the environment to protect your watch.
You may use our fully insured Royal Mail delivery program or alternatively, you may drop off the watch at our convenient office in the City of London.
If you work in the City of London or Canary Wharf, you may qualify for our unique specialist collection service. Please ask for details.
Our Guarantee
The lowest borrowing costs in UK
We believe that you cannot find a better offer but if you do we will beat it.
Fair and transparent terms
Unbolted never deducts fees upfront - so you receive the full loan amount.
You retain repayment flexibility - we don't impose early-repayment penalties.
If you find you can't pay back your loan we will sell your item - and we will return any surplus from that sale to you.
APR and Loan Terms
Minimum APR: 18.8%. Maximum APR: 63.1%.
All loans are for a fixed term of 6 months. You can repay early at any time without penalty.
Representative Example: Total credit: £4000. Set-up fees: £120. Loan term of 6 months. Annual Interest rate: 37.2% (fixed). Interest for 6 months: £766.32. Amount repayable in one installment: £4,886.32. Representative APR: 49.2%.
Risk Warning: If the loan is not repaid, the assets may be sold.
What our customers say
I've got to say what a fabulous service; it's the first time I've gone to a pawnbroker because I was always apprehensive of the unwarranted stigma attached to getting money on an asset. I had urgent legal bills for a barrister to issue an injunction and your service delivery was excellent - if only I knew it was that painless and friendly.
Richmond, London
I came across unbolted at a very difficult financial time, instead of selling my items I could borrow against them. I wish I knew about Unbolted before. Very friendly staff and prompt payment. Every single question answered promptly too. Will definitely recommend and use again.
Sidmouth, Devon
Excellent rates. Excellent service. Simply the best relative to all other credit offerings in the UK market. Well done!
Crystal Palace, London
Helped when I needed it. Had some jewellery which I secured with them. The whole process was easy and painless. Great service, great communication throughout and would use again. Had a trouble free experience.... first time I have used it but probably not the last.
Edinburgh, Scotland
I needed a short term, low cost loan and having searched companies online, including those I had used before, decided on Unbolted for a loan against assets. The team at Unbolted were quick, efficient and friendly and I had a hassle free loan faster than ever before. Excellent service, thank you.
NewtonAbbey, Northern Ireland
The valuation was very fair and considerably better than any of the lenders I had approached previously, who seemed only interested in making a ridiculously huge margin and never valued the items anywhere near what they were worth. Thank you so much for helping me at a moment I really needed help.
Hampstead, London
My experience with Unbolted has been very positive, and I have found them to be a very professional set-up all round. I also felt their rates and total offering was by far the most attractive financial option for me, when compared to other similar options available to me at the time.
Kingston, Greater London
Excellent friendly service. I was able to contact an individual straight away on the phone and they would always get back to me promptly if I left a message. The online form was simple,clear and easy to use,making the whole process stress free.
Marlow, Buckinghamshire
A professional and discreet means of lending, with courteous and trustworthy service throughout. I can thoroughly recommend Unbolted.
Lyme Regis, Dorset
Extremely happy with the services provided by Unbolted. Prompt response and monies received . Would highly recommend.
Joppa, Edinburgh
The whole process is very straight forward and you are guided as you go along by constant updates. The interest rate is very good and you are told exactly what you will have to pay back. I would recommend this service to any of my friends or family and would definitely use Unbolted again.
Nantwich, Cheshire East
Very satisfied so far, hopefully redeeming will be just as straightforward. Team were always very helpful at all times and I would gladly recommend Unbolted's services, with some of the better interest rates around I think.
Normansland, Exeter
I would just like to compliment you all on your professional and indeed very friendly service. It certainly took the chill out of what most people perceive as a difficult situation. Very impressed!
Grove Park, London
Good Service. Smooth and fast so far, very attentive and pleasant.
Lewhisham, London
Excellent customer service. Quick and prompt transaction. Pleasure to do business with.
Sheerness, Kent
An easy and good value loan.Great stuff. Quick and hassle free. Far lower interest than many other options.
Shrewsbury, Shropshire
Borrow directly from peer-to-peer lenders at low interest rates. Rep APR: 49.2%