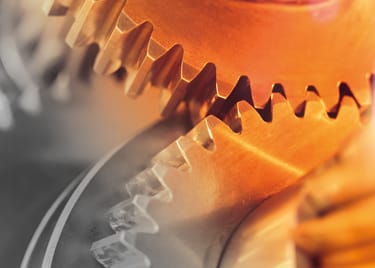 How are Gold Prices Determined
When you borrow against any asset, particularly gold, the determination of the value placed on that asset becomes of major importance.
Unbolted is a financial technology company. It is in calculating the value of gold that you see both the financial and technology aspects of Unbolted.
Carats: The importance of a decimal
Borrowers can see very clearly the technology working in their favour as we use Thermo Fisher Scientific's latest precious metal analyser.
It measures gold and other precious metals to two decimal points. Many people are only familiar with 24, 22, 18 and 9 carat. However, if your gold tests at 20 carats, Unbolted does not use 18 carats as is the custom amongst most lenders, we use 20 carats to determine the value. In this instance, other lenders may undervalue your gold by 10%.
What a nice surprise, you may have even more value in your gold than you think. And of course, there is no damage to your gold.
The Gold Price
In 2014, it is was estimated that there was about $18 trillion of gold in circulation.
The price of gold is set at the London Bullion Market (LBMA) which is administrated by the ICE Benchmark Administration (IBA) . The LBMA gold price is set twice daily in US $ dollars at 10:30 am and 3:00 pm each business day.
This is the price for pure (24 carat) gold that can be transformed into jewellery or bullion. Gold in jewellery form needs to be extracted back to the metal form to realise the true value. This process is known as extraction.
Unbolted uses the LBMA price adjusted for a small charge for extraction of the gold from jewellery.
So not only does Unbolted offer the best loan to value in the market of 80% but also offers the best gold price possible.
Ready to get started?
Submit an application today